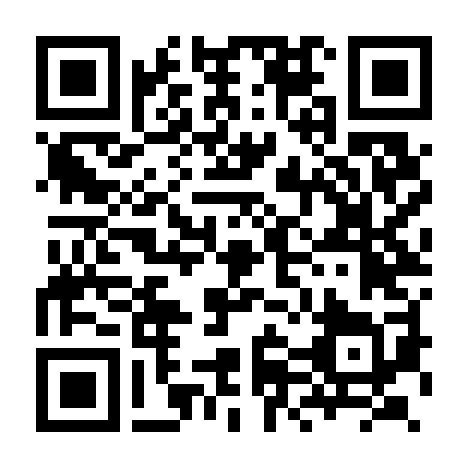 Deadly suicide bomb rocks Baghdad
BAGHDAD, Iraq -- At least 20 people -- mainly Iraqi civilians -- are reported to have been killed and 60 wounded when a suicide bomber detonated a half-ton of explosives near the U.S. headquarters in Baghdad.
word 588 read time 2 minutes, 56 Seconds
U.S. military sources said two Department of Defense workers were among those killed by Sunday's bombing, but could not specify their occupations or nationalities.

Brig. Gen. Mark Hertling of the 1st Armored Division said there were no reports of any U.S. soldiers being killed, and he could not confirm any U.S. deaths.

Paul Bremer, the top U.S. civilian administrator in Baghdad, condemned the bomb, which he said "was clearly timed to claim the maximum possible number of innocent victims."

Bremer said the plan to handover authority to a new Iraqi government in July "remains unchanged." (Full story)

Shortly before 8 a.m. (0500 GMT) Sunday, the white Toyota pick-up truck carrying almost 500 kilograms (1,000 pounds) of military grade plastic explosives tried to enter "Assassin's Gate" -- the northern entrance to the heavily fortified Green Zone, which houses Coalition headquarters.

Instead, the driver -- who was also killed in the blast -- detonated about 16 meters (50 feet) from the entrance, according to military officials.

About 90 percent of the explosion was absorbed by blast barriers, protecting the headquarters from damage, according to Capt. Jason Beck of the 1st Armored Division.

At the U.S. military's 28th combat support hospital in the Green Zone, 20 people were dead and 29 wounded, including three U.S. soldiers -- two have been released to duty -- and three U.S. civilians, Beck said.

Other hospitals reported receiving a total of 34 wounded Iraqis, bringing the total of wounded Iraqis to 63.

Most of the dead are believed to be Iraqi civilians, although sources said two Iraqi police officers are among the dead.

The bomb took place as many Iraqis queued up at security checkpoints near the gate to start their workday or apply for a job at the Coalition Provisional Authority headquarters.

Traffic packed a major intersection just outside the entrance at the time of the blast and many of the Iraqis killed were in their vehicles waiting to pass through a checkpoint, a U.S. military spokesman said.

"We're hearing that the fireball was huge and that they didn't have a chance," the unnamed spokesman said, referring to the Iraqis inside the cars. The force of the blast destroyed at least six vehicles, Beck said.

One Iraqi citizen was able to pull two people from a burning car, but could not save the other two because of the intense heat.

An Iraqi driver who survived the blast said the force sent his car into the air, landing 100 meters away.

"I was driving ... toward the bridge when a car exploded," said Jasim Mohammed, who had a visible injury to his face. "I felt my car going up in the air and landing again. All of a sudden, everything turned red and there was a very strong explosion. "

Initial video of the aftermath showed three vehicles fully engulfed in flames, and several Iraqi civilians lying on the ground, bloodied. U.S. troops and tanks were on the scene and gunshots could be heard in the background.

Col. Ralph Baker, the 2nd Brigade Commander of the 1st AD, said there was no exchange of gunfire as a result of the incident.

"Immediately after the bomb exploded, soldiers assumed a defensive posture and immediately assisted Iraqi citizens by rendering first aid to them," Baker said.

MORE - CNN FULL Story
---
LSNN is an independent editor which relies on reader support. We disclose the reality of the facts, after careful observations of the contents rigorously taken from direct sources, we work in the direction of freedom of expression and for human rights , in an oppressed society that struggles more and more in differentiating. Collecting contributions allows us to continue giving reliable information that takes many hours of work. LSNN is in continuous development and offers its own platform, to give space to authors, who fully exploit its potential. Your help is also needed now more than ever!
In a world, where disinformation is the main strategy, adopted to be able to act sometimes to the detriment of human rights by increasingly reducing freedom of expression , You can make a difference by helping us to keep disclosure alive. This project was born in June 1999 and has become a real mission, which we carry out with dedication and always independently "this is a fact: we have never made use of funds or contributions of any kind, we have always self-financed every single operation and dissemination project ". Give your hard-earned cash to sites or channels that change flags every time the wind blows , LSNN is proof that you don't change flags you were born for! We have seen the birth of realities that die after a few months at most after two years. Those who continue in the nurturing reality of which there is no history, in some way contribute in taking more and more freedom of expression from people who, like You , have decided and want to live in a more ethical world, in which existing is not a right to be conquered, L or it is because you already exist and were born with these rights! The ability to distinguish and decide intelligently is a fact, which allows us to continue . An important fact is the time that «LSNN takes» and it is remarkable! Countless hours in source research and control, development, security, public relations, is the foundation of our basic and day-to-day tasks. We do not schedule releases and publications, everything happens spontaneously and at all hours of the day or night, in the instant in which the single author or whoever writes or curates the contents makes them public. LSNN has made this popular project pure love, in the direction of the right of expression and always on the side of human rights. Thanks, contribute now click here this is the wallet to contribute
---